Between each revision, I've found that reading my ms on my Nook or iPad often makes it easier to catch errors. Plus, it's cool to see my words in an ebook format. I thought I'd share my method for converting an ms to an epub file. Hopefully it'll be helpful to some of you.
Step 1: Open your ms in Word and save it as an .htm file. Change the view to draft (to do this, go to View in the menu and select Draft). Note that I'm assuming your ms is formatted with double-spacing and a font-size of 12.
Step 2: Change the chapter titles to bold and font-size to 16. Change the first letter of each chapter to a font-size of 18.
Step 3: Change the paragraph indentions. You can select text in a scene/chapter and move the top slider on the ruler. I usually change it from this: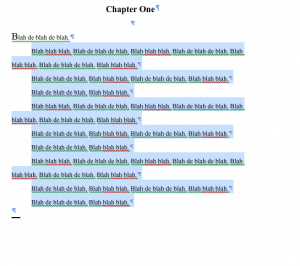 To this: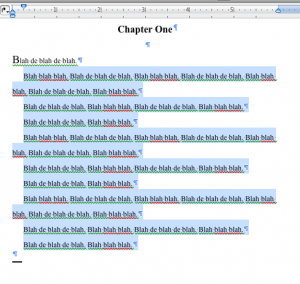 Step 4: Save your .htm file.
Step 5: Open Calibre. If you don't have it, it's a free download at http://calibre-ebook.com/. Click on Add books–>Add books from a single directory. Select your .htm file. You'll see it added to the list.

Step 6: At this point, your file needs a title and an author. Right-click on your newly added file and select Edit metadata–>Edit metadata individually. Insert what you want for title and author. You can also generate a cover if you wish.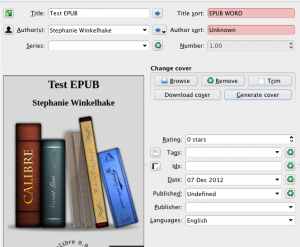 Step 7: Time for the EPUB conversion! Right-click on your file and select Convert books–>Convert individually. Go to Page Setup and in the output profile, select the device on which you're planning to read your ms. Click the OK button.
Step 8: That's it! Your new EPUB file should be saved in your documents under Calibre Library/(author_name)/(title). Note that I'm using a Mac so this may vary for Windows users.